Montreal, July 12, 2021 – Mr. Éric Langlois, Executive Director of National Circus School (NCS), is pleased to announce the appointment of James Tanabe as Director of Studies. He succeeds Daniela Arendasova, who will retire after 33 years of significant contribution to the growth and development of the institution.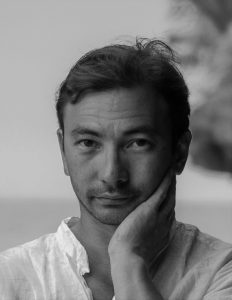 A 2004 NCS graduate, Mr. Tanabe also studied at University of Pennsylvania and the Massachusetts Institute of Technology. He has held positions as Senior Strategic Director at Cirque du Soleil on addition to founding his own circus arts company. His contributions to the NCS, whether as an administrator or as a participant in the development of the 2018-2023 strategic plan, will have prepared him in a unique way for his entry as Director of Studies.
Chosen for his in-depth knowledge of the circus arts, his international social implications, and his affirmed strategic vision, we are convinced that he will in turn contribute to the growth and development or our mission of excellence in training professional circus artists.
"I am honored to join the exceptional community of students, teachers, staff and graduates of NCS as Director of Studies at such a crucial moment in the world of performing arts.  Under Daniela Arendasova's leadership, NCS has always been a pillar of the global circus arts ecosystem through continuous institutional growth, evolution and improvement.  In the post-pandemic world, the NCS must continue these efforts to ensure that future generations of circus arts graduates enjoy the same dynamic and enriching professional opportunities as all generations that preceded them." James Tanabe shares.
About National Circus School
A leader in circus arts education, research and innovation, the National Circus School trains world-renowned creators, performing artists and educators who go on to shine on the world stage. It offers the complete spectrum of professional training in circus arts: preparatory training, the Circus and High School Studies program, and postsecondary programs leading to a college diploma. A pioneer of the new circus in Canada and North America, the National Circus School has contributed to the emergence of many circus companies, the most renowned of which are Cirque du Soleil, Cirque Éloize and The 7 Fingers.
-30-